Kick it up a notch and experience fun in a whole new way!
Twilite Mirror Me Booth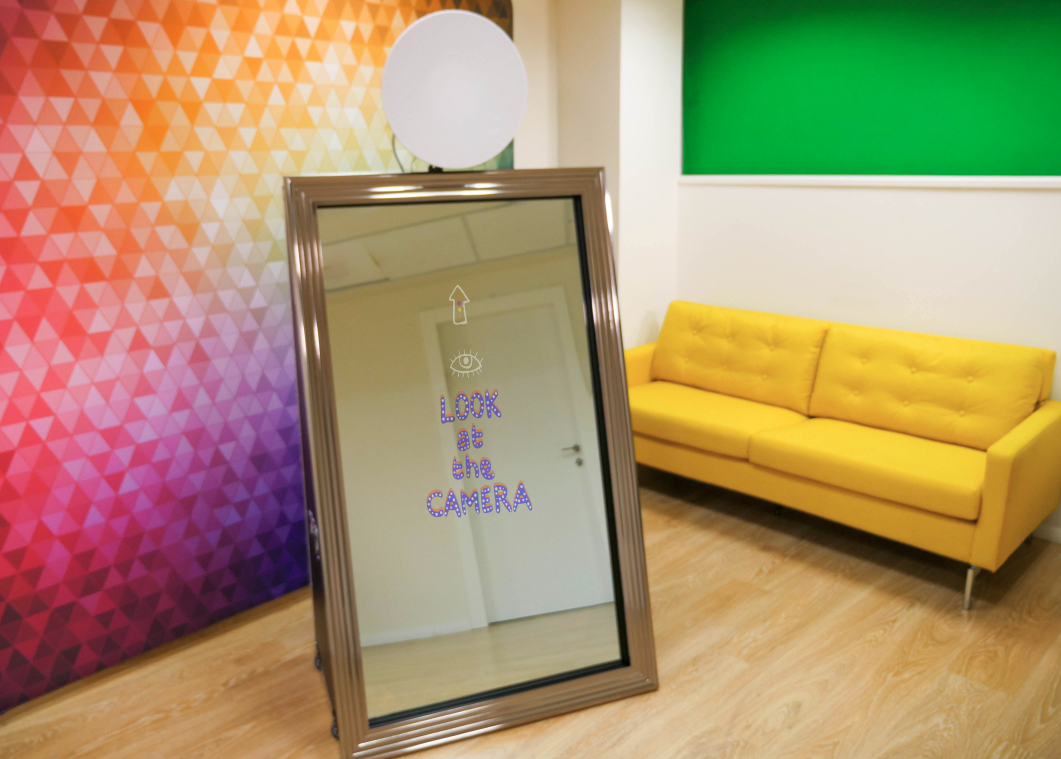 Mirror Me Booth
The Mirror Me Booth is an interesting photograph creating product offering the most recent innovation in intuitive picture taking. The full-length reflective mirror offers an understand interface, speaking with visitors through a touch screen of beautiful livelinesss and engaging voice direction.
With an adaptable work process you can browse a wide cluster of highlights to incorporate into the intelligent photograph taking procedure. Incorporate voice direction, motion and development discovery, dynamic movements showed on the mirror, contact screen photograph marking, beautiful and completely adaptable emoticon stamping, an intuitive "Shouting Contest", social diversions, and a bright photograph commencement counting you down.
We offer a broad pack of pre-made work processes incorporated into the software. Each pre-made work process incorporates a mix of activites and highlights that stream superbly together!
Captivate your guests at your next event!