Check DJ Entertainment Availability
Grad Parties - School Dances - Birthday Parties - Holiday Parties
Rock Their World With a DJ and Entertainment
Why do teens love a good party? They like to get wild and crazy! Let Twilite Music Services supply the perfect DJ to get your guests or students fired up and living life large.

1
Top Quality Sound
Teens only want the best sound, and Twilite Music Services has cutting edge equipment that provides top quality sound that will blow their socks off.

2
Night Club Lighting
Give your teens the night club atmosphere with Twilite Music's Night Club Lighting that can turn any venue into a dance party.

3
Digital Request System
Twilite Music makes it easy for all the teens at your event to put in their song requests digitally so that we can get the party started.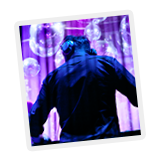 4
Youthful Engaging DJs
Teens require a certain presence in their DJs, and the Twilite Music DJs are just the right mix of youth and experience. No old guys in leisure suits here.
Engaging DJs - The Right Music - A Rockin' Atmosphere - And So Much More
Create the Best Teen Party for Your Special Occasion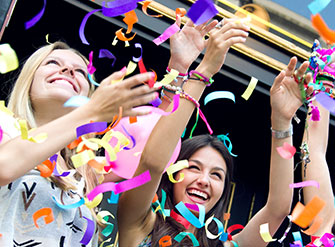 Your Perfect Party
Tons of tunes
It's loud
It's in your face
It's the best party in town
Who You Are as an Individual
Your party DJ will expertly provide music and entertainment that reflects and respects your unique personality.
Inclusive Teen Party DJ Packages
We cater to every possible requirement you have to make your party an outstanding event.
Peace of Mind
You can enjoy your party with the peace of mind that comes with knowing your DJ and music entertainment is completely covered.
As Distinctive As Your Students Are
Whatever your style, whatever your desire, trust Twilite Music Services and our outstanding DJs to create a distinctive entertainment program for you and your guests.
Wow, What a Rockin' Party
Our professional and experienced DJs will provide the teen party experience that will have everyone talking for years to come.
---
SOCK HOP - PREMIUM DJ - DANCE PARTY - POWER RAVE - Bar/Bat Mitzvah - Quiceneria PARTY - FAMILY DANCES
Our Teen Party Packages
Forget text books, school papers, exams, and homework. It's time to party with a top-rated DJ who can spin better than anyone else. You set the music selection, and we'll take it from there.


Early Setup
We arrive well before the start of the party to make sure everything is set up and ready to go before the first guest shows up.

Consultation
We offer free consultations to ensure that your teen's party goes off without a hitch. Free no matter how many times we need to consult.

Music Selection
Your teen selects the music to be played from our extensive music collections. We're also willing to play music from your private collection.

Event Tools
We have an extensive choice of event tools to make your teen party the best one of the year. Give your guests the opportunity to experience something new.

Interactive DJs
Our interactive DJs know how to get your guests fired up. Let our DJ work his magic and have your crowd fully involved.

Backup Gear
Just in case, we have backup gear for those instances when something goes wrong. We're fully prepared to keep the party going strong.

Experience
We have the extensive experience to handle any teen party. We also know how to make your teen's party the experience of a lifetime.

All About You
At Twilite Photo Booths, we understand that this is a big party for your teen, and we work hard to make sure it's the perfect party that he or she wants.
---
Experienced - Dedicated - Professional
Twilite Teen Parties by the Numbers
Around For
Years
---
We are Alberta's premiere performing
entertainment provider for teen parties..
Last Year We Did
Teen Events
---
We have the experience to make sure your
teen party rocks the house.
We Operate
Professional DJs
---
With more experienced DJs, we're always ready
for anything. Just part of our peace of mind
guarantee.