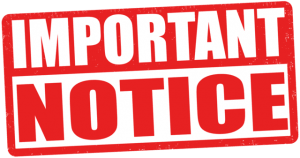 TYPE OF MOVIES:  Thousands of movies are available. "The Internet Movie Database" at www.imdb.com is a great website for browsing through thousands of movie titles. It should be noted that some companies, notably Disney, have restrictions on the use of their films in outdoor settings. Once you select your movie title, we will help you acquire the rights to screen it to your event.
LICENSE: Twilite Music Services does cannot purchase the license for you, but help make it easy for you to acquire the film license. The 'public performance license' fee must be paid to the distributor who owns the rights to the movie and is something the organizer ("you") must pay for directly. Under the Canadian Copyright Act, any viewing or an exhibition of a film/video in a public space must have a 'public performance license' and written confirmation of permission must be obtained from the copyright holder and kept on file. Without obtaining a license, you or your organization may be in violation of the Canadian Copyright Act and subject to substantial civil and/or criminal penalties.
OBTAINING COPYRIGHT COVERAGE: Copyright licenses and coverage for a wide range of studios and thousands of films can be obtained from ACF. They work in cooperation with us and they can help you with a complete film program ideally suited to your film presentation needs.  Copyright Licences – Film presentation rights – New film releases Toll Free: 1-800-289-8887 fax: 1-514-493-9058 / www.acf-film.com / [email protected]
ANCHORING: As a standard setup we use metal stakes inserted 3 feet into the ground to anchor the screen. You need to make sure your area is marked for underground lines. If the ground is not checked and marked for lines our crew reserves the right to refuse setup due to safety risks. For venues other than grass and where we cannot use stakes then an alternative method of anchoring will need to be sourced out which is not included in the cost of this of this quote. Options include cement blocks, fixed structures, vehicles, ballasts or other heavy portable structures that are readily available at your site. NOTE: It is IMPORTANT to have the ground checked & marked for underground lines (ie: gas, electrical, water) before the event date. A phone call to 'One-Call' will be necessary.
BAD WEATHER: Weather is the biggest variable in planning any outdoor event. Unfortunately, there is nothing we can do to change the weather, however there are ways to plan for it. Twilite Music Services utilizes the latest technology to stay current with local weather conditions. Wind speed is also a concern. The inflatable screens can safely handle wind speeds up to 40 kph. We need wind speeds of lessthan 10 kph in order to inflate the screen. Should winds exceed 40 kph, our crew will deflate the movie screen and wait for the winds to subside for an extended period of time before inflating the screen.
If no rain date was booked it is strongly recommended to have an indoor location pre-approved and ready to go We closely monitor weather conditions starting two (2) days before the event date. Our number one concern is for the safety of everyone in attendance and secondly of our crew and equipment. If the forecast includes severe weather or a 50% or greater chance of rain we will contact you by 5 PM the day prior to your event, to discuss your options.
DO TO THE SEVERE WEATHER CONDITION LATELY 50% OR GREATER the chance of BAD WEATHER 3 hours prior to SHOWTIME we will CANCEL!   FULL PAYMENT is due if Twilite Music Services Ltd is on location and it starts to rain and the event cannot go on or be completed.  Twilite Music Services Ltd shall be entitled to cancel the screening of the movie due to inclement weather prior to or during the event. If the weather looks threatening (imminent rain, rain, looming thunder clouds, dangerous winds capable of damaging equipment). Twilite Music Services Ltd reserves the right to protect its own equipment by canceling the event.
Location - Location - Location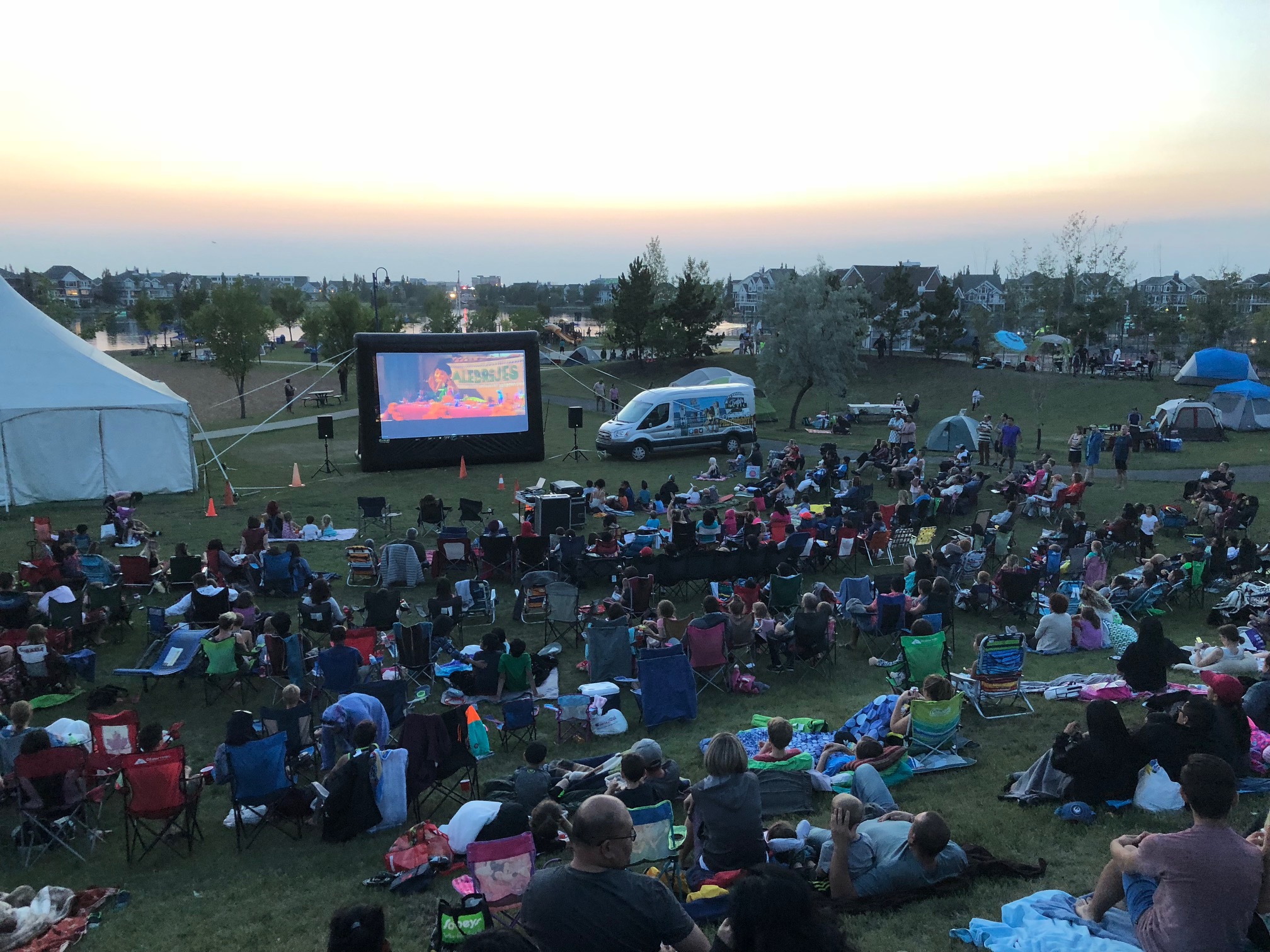 Start with a nice outdoor venue:
A beautiful backyard
On a rooftop
On the side of a building
In a parking lot
At a baseball field, football field, stadium, etc. A neighborhood block party, cul-de-sac street party
City park or the local Fairgrounds
Hire Twilite Music to manage the production
Open Air Cinema
Make your event the showcase of the decade with the
Perfect Entertainment For Your Perfect Open Air Cinema Event
For the discerning host who wants the ultimate in entertainment, you need the Open Air Cinema Package For Your Spectacular Outdoor Event
---
Featuring such spectacular highlights as the big screen and the pro audio system in an outdoor environment like rooftop, football field, stadium or your backyard; your event will turn out to be great fun guaranteed! Organize your spectacular neighborhood block party, movie night or fundraising event. Open Air Cinema is chock full of everything you want to make your special day the most incredible event ever designed. You get a formally dressed usher in an elegant tuxedo who expertly functions as your Master of Ceremonies. With an enchanting atmosphere set by mood lighting and snacks, your guests will be encouraged to participate in your special day in fun and entertaining ways, and you will be the center of attention that draws the crowd together. All stops are pulled out for the host who chooses the Open Air Cinema Package, and you get our Peace of Mind Guarantee that your event will turn out to be great success!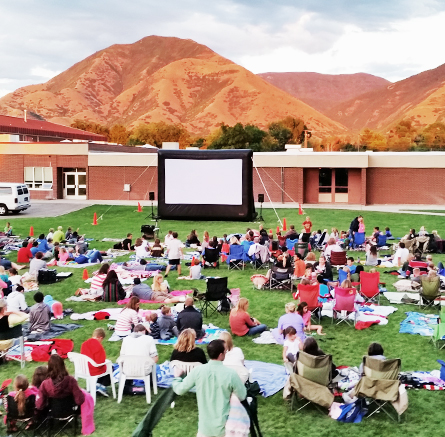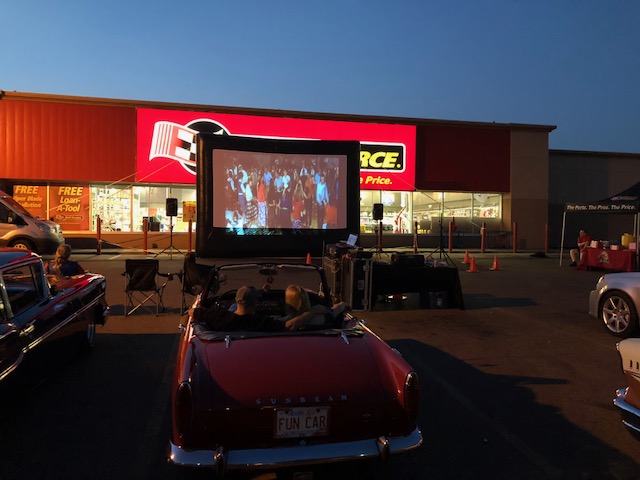 50's Night/Car Night Theme:
On Screen: Movie Trivia, Car Facts, slide shows, etc.
Food: Burgers, Fries, and Strawberry Shakes!
Dress: 50's jeans and white T-shirt
Movie: American Graffiti
Musical Theme Night
On Screen: Movie Trivia, slide shows, etc.
Dress: Costume awards for the children or adults!
Movie: Sound of Music with DVD subtitles
Sports Theme Night
On Screen: Sports Trivia, slide shows, etc.
Food: Popcorn! Hotdogs! Pretzels!
Place: Baseball/Softball Field
Movie: League Of Their Own / Field Of Dreams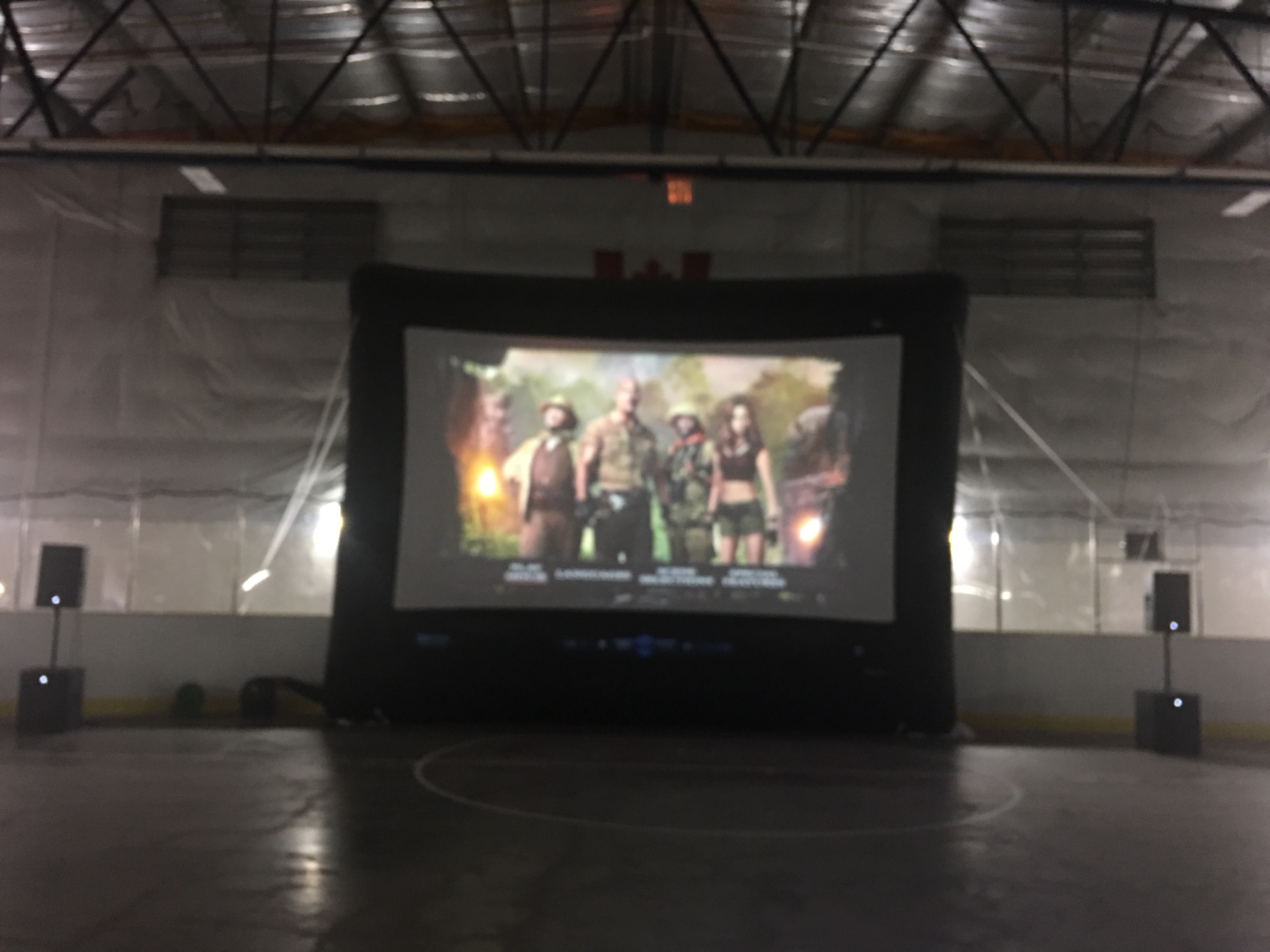 Throw Any Of These On Screen:
Movies! Blockbusters! Comedies! Drama! Foreign Films! Classics!
XBOX, Playstation, Nintendo
Family Photo Slide Show
Enhance your event:Plug in: Satellite pay-per-view
Play some great music, even turn it into a dance party Add comfortable lawn chairs, or a few couches
Open Air Cinema Features
Beyond Ordinary, the Twilite Music Open Air Cinema Package Will WOW Your Guests

Big Screen
Inflatable 35x25' Movie Screens

Projector
Full-HD 1920 x 1080p cinema-grade projectors

Pro Stereo System
Pro Audio Crystal Clear Sound System
---

Blueray Player
You only need to pick your movie, we'll take care of the rest

Attendant / Usher
Your Event Attendant will offer your guests a program and escort them to their seats

Setup and Takedown
Setup included (plenty of time beforehand). Tear-down (within 30 minutes of end of presentation)
---

Power Generator
Can be setup anywhere. No need for a building power supply

Popcorn Machine
Let Twilite supply a special treat with our movie pop-corn machine

Inflatable Couches
Rent our comfy inflatable couches instead of bringing your own chairs
---

Dinner/Early Music
Get ambiance music early in the evening with an add-on music package

After Movie Dance Party
Why stop when the movie is done? Have a video dance party with our professional DJs

Public Movie License
Let Twilite Music help with acquiring the license you need to use this a fundraising tool
---